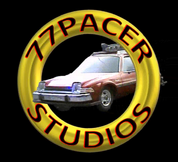 77Pacer Studios
Template loop detected: Template:Slider generator Hello Ladies and Gentlemen, and welcome to the Official Wiki of the one and only 77Pacer Studios!! We're excited about having created our very first wiki! Here, you'll read about the YouTube Channel 77Pacer. Examples of articles that can be read on this Wiki includes Timelines before and after the day the channel "77Pacer" was created, as well as a category of characters. More will be added to this Wiki, so stay tuned ladies and gentlemen!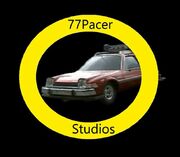 Description
This wiki focuses on the content of the YouTube Channel "77Pacer", which can be visited at this link: [1] It has been active on YouTube since its creation on Sunday, May 13, 2007. As of Thursday, November 1, 2018, this page is currently under construction. So now if you will excuse us all, we have to carry out whatever means necessary to complete this wiki. In the meantime, visit the link to go to our YouTube Channel.
UPDATE #1: Saturday, November 17, 2018 @ 12:04 Hours:
Wow, we got 4 pages on this wiki already!! Awesome!! Well, feel free to check them out!
UPDATE #2: Wednesday, January 16, 2019 @ 20:18 Hours:
Help wanted on working on this Wiki! So far, Doctor Danno, the creator of 77Pacer Studios, is the ONLY contributor to this wiki here. While he can do a lot on here by himself, it's extremely time consuming! If anyone is willing to help out with contributions to articles on this Wiki, that would be much appreciated! Thank you very much! Here's the link to the article saying how one can help make contributions to the articles on 77Pacer Studios Wiki:
https://77pacer-studios.wikia.com/wiki/How_to_contribute_to_77Pacer_Studios_Wiki/User_Spaces
UPDATE #3: Friday, May 24, 2019 @ 18:02 Hours:
This wiki has successfully reached the 100% mark of the progress to success! We have to keep editing if we are truly willing to have this Wiki remain successful!
If you have any questions to ask the Administrator, visit the Doctor's Message Wall, and the Doc will be very pleased to talk with you. But Please, BE POLITE!!
Latest activity
Community content is available under
CC-BY-SA
unless otherwise noted.